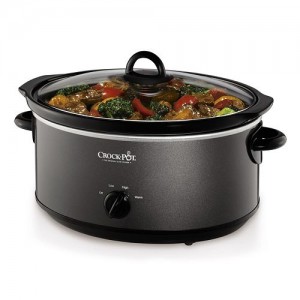 Here's a great deal available at Kohl's.com if you're in the market for a new Crock-Pot.  You can pick up a 7-Quart Crock-Pot for $10.99 after a $10 mail-in-rebate offer.  Here's the deal:
Crock-Pot 7-qt. Slow Cooker, $29.99 ea.
Kohl's Cardholders can enter promo code NEWYEAR30 for 30% off  and then SHIPPINGMVC for FREE Shipping
Not a Koh'ls Cardholder? Enter code ACTIVE15 for 15% off your order
Submit the $10 Mail-In Rebate Offer
$10.99 after rebate for cardholders ($15.49 if you don't have a Kohl's account – still a great deal)!

Thanks, Passion for Savings!