Disclosure: Sponsored by Mirum, but all opinions are my own. Thank you for supporting the brands that support this site!
I've got great news for those of you who suffer from frequent heartburn… There's a brand NEW innovation for treating heartburn on the block, in the form of an orally disintegrating tablet! Find new Member's Mark Omeprazole Orally Disintegrating Tablets (ODT) 42-count packages at Sam's Club now.
Why is this so awesome? Well, if you're like me and can't stand chewing up those calcium carbonate antacids to treat heartburn, a tiny pill that disintegrates on your tongue is pretty darn appealing — especially one that has a pleasant strawberry flavor. Let me tell you, when I was pregnant with my kids, even water gave me heartburn. But I could barely choke down those chalky tablets without gagging… A product like Member's Mark Omeprazole ODT would have been a literal godsend.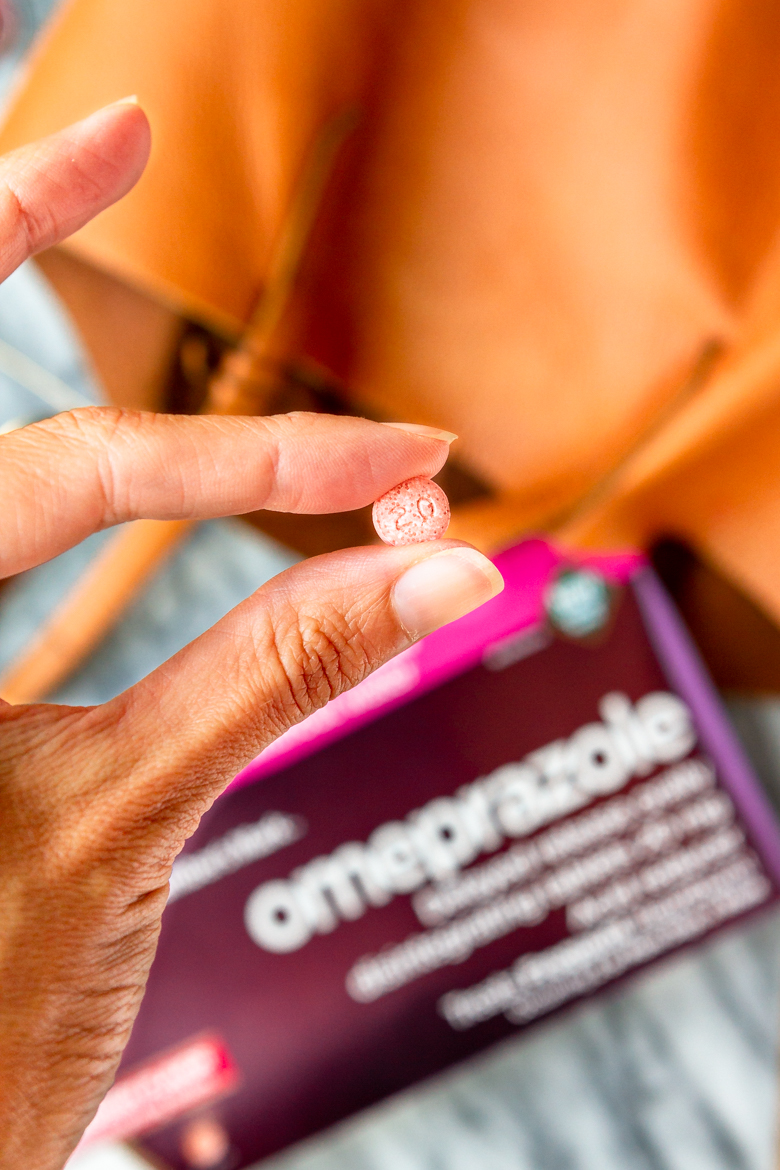 Thankfully, these days I only get it a couple of times a week — just enough to be annoying. Omeprazole ODT makes my heartburn much more manageable, and I love that I can count on these tiny strawberry-flavored tablets when it crops up. Their small size makes them convenient to stash in my purse, and thanks to their MELTech™ formulation, I don't even need water to wash them down — which makes taking them very discreet.
Omeprazole ODT is intended for frequent heartburn sufferers (2 or more days a week), providing relief within a day of the first dose. It works just as well as the national brands, but since it's Club brand, it's more affordable. And I LOVE keeping more money in my wallet. Don't you?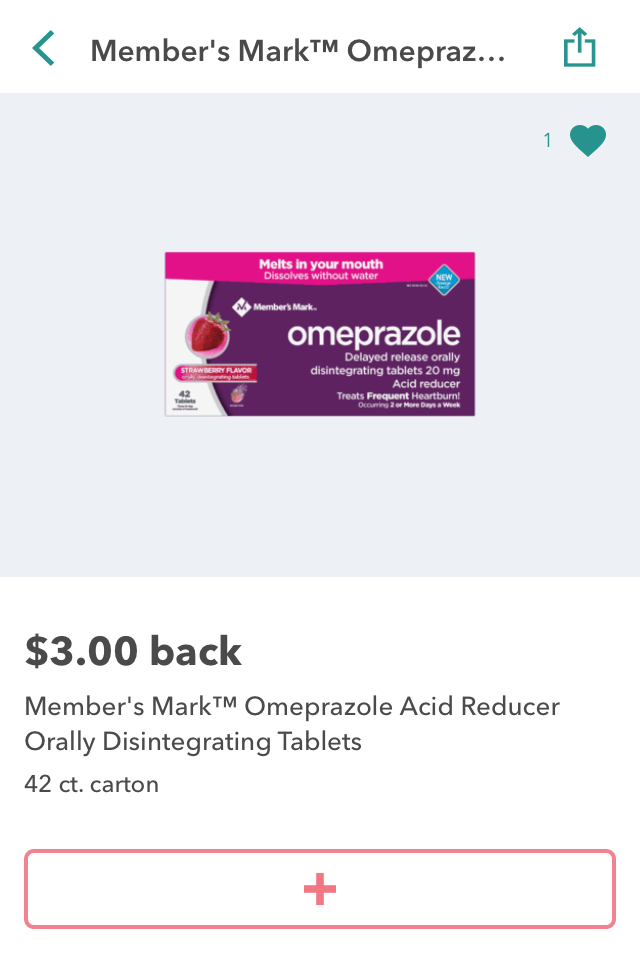 Plus you can save even more right now with a special Ibotta offer: Get a $3 Ibotta rebate on your purchase of new Sam's Club Member's Mark Omeprazole ODT! This makes for the perfect opportunity to stock up, as you can redeem this offer up to five times per receipt.
Member's Mark Omeprazole (ODT) 42-ct., $13.98
$3/1 Member's Mark Omeprazole Orally Disintegrating Tablets (Ibotta Deposit)
Just $10.98 after Ibotta offer!
What product are you currently using to treat your frequent heartburn? Is an orally disintegrating heartburn treatment appealing to you, too?