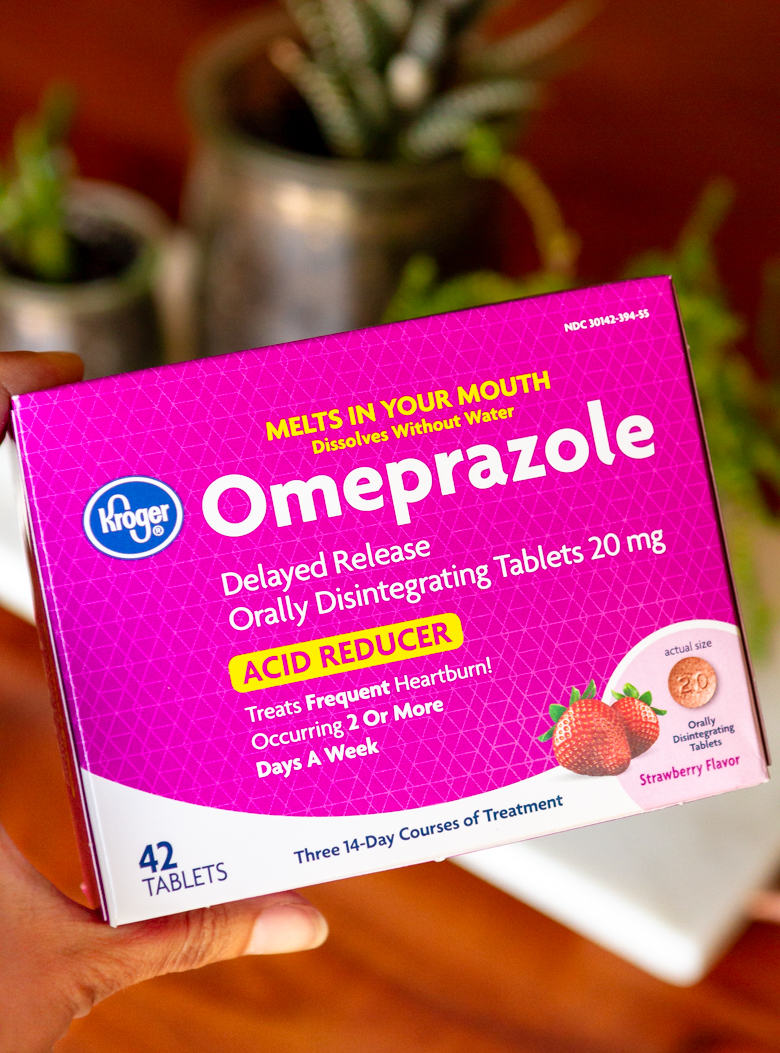 Disclosure: Sponsored by Mirum, but all opinions are my own. Thank you for supporting the brands that support this site!
If you suffer from frequent heartburn, I've got excellent news… There's a brand NEW innovation for treating heartburn available — in the form of an orally disintegrating tablet. Find new Kroger Omeprazole Orally Disintegrating Tablets (ODT) 42-count packages at Kroger now!
Are you thinking, "So what?" Well, let me explain some of the benefits. If you're one of those people (like me!) that can't stand chewing chalky antacids, this new format is going to change your world. This new Omeprazole comes as a tiny pill that simply disintegrates on your tongue! It provides long-lasting 24-hour relief from heartburn, AND it has a pleasant strawberry-flavored taste that's more than tolerable.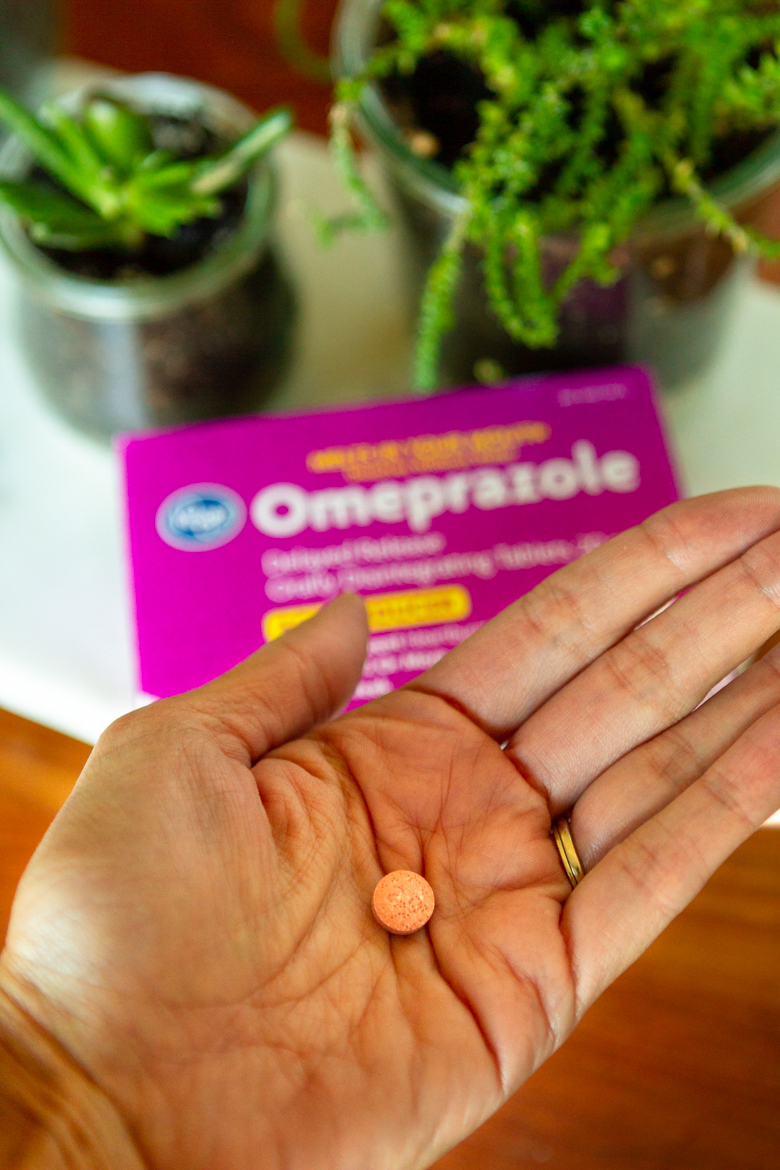 As I've mentioned in the past, I started suffering from frequent heartburn during my pregnancies. Thankfully, it's diminished quite a bit over the years. These days I only get it a couple of times a week — just enough to be annoying.
Kroger Omeprazole ODT makes my frequent heartburn much more manageable, and I love that I can count on these tiny strawberry-flavored tablets. Their small size makes them super convenient to stash in my purse, and thanks to their MELTech™ formulation, I don't even need water to wash them down — which makes taking them very discreet.
Kroger Omeprazole ODT is intended for frequent heartburn sufferers (2 or more days a week), providing relief within a day of the first dose for some. It works just as well as the national brands, but since it's store brand, it's way more affordable. And I LOVE keeping more money in my wallet. Don't you?
Plus, you can save even more right now with a special Ibotta offer: Get a $3 Ibotta rebate on your purchase of new Kroger Omeprazole ODT! This makes for the perfect opportunity to stock up, as you can redeem this offer up to five times per receipt.
Kroger Omeprazole (ODT) 42-ct., $14.99
$3/1 Kroger Omeprazole Orally Disintegrating Tablets (Ibotta Deposit)
Just $11.99 after Ibotta offer!
Have you tried Kroger Omeprazole ODT, yet? I'd love to hear your experience!