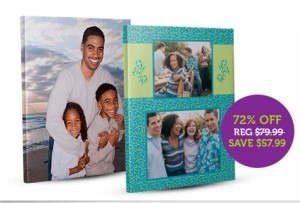 Here's a great deal to score at York Photo!  New customers can create a Custom 16 X 20 Photo Canvas for $22 (Save $57.99) PLUS you'll get 40 FREE 4X6 prints! Just use coupon code PRETTYCANVAS at check out. Shipping starts around $8.99.  Here's how to get this deal:
Click the orange "GO!" button to get started.
Click "Browse Our Designs" or "Design Your Own" to get started.
Upload your prints (for the canvas, plus your 40 FREE ones!)
Use coupon code PRETTYCANVAS during checkout.
Your discount for the FREE prints is applied automatically.
Shipping and taxes will be added to your order (shipping should be around $8.99).
Shipping for your FREE prints will also be added, which should start at $1.80
Enjoy sharing a great memory with your loved ones!
Offer expires 8/31.