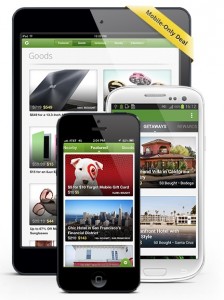 Today on Groupon you can purchase a $10 Target Mobile Gift Card for just $5! Chances are this offer is not going to last long, so if you want in on this, you need to purchase it right now.
Here's how to get this deal:
After you register or if you're already a member, click here to go directly to the offer.
Enter your phone number and you'll be sent a link to download the Groupon App to your smartphone.
Click the link and install the Groupon App.
Choose the Half Off Target Mobile Gift Card offer and checkout.
Enjoy doubling your money with this great deal!
This is a mobile-only deal, available while supplies last.