Disclosure: Sponsored by Mirum Shopper, all opinions are my own. Thank you for supporting the brands that support this site!
Overripe bananas are hard to come by in our house. My kids usually scarf them down long before they even get close to that perfect banana bread-making stage. So when I recently happened across a tip for ripening bananas quickly in the oven, I couldn't wait to test it out…
TIP: To ripen bananas quickly, bake unpeeled bananas on baking sheet at 350 degrees for about 15 minutes or until skins have blackened. Slice skins open and scoop out banana.
And you know what? It totally works! Now I can make delicious banana bread any time I get the craving — like right now…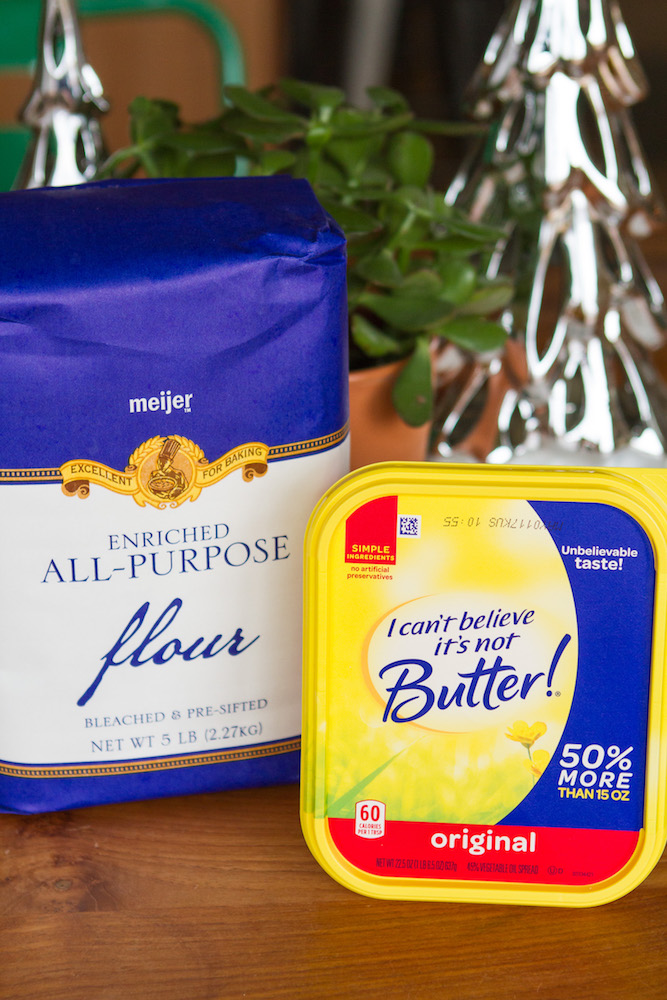 If you love banana bread, I've got another secret to share with you. Using I Can't Believe It's Not Butter! Spread in the recipe yields an unbelievably moist loaf of banana bread! I didn't believe it until I tried it, but it's true.
And it's cheaper than butter… I picked up this I Can't Believe It's Not Butter! Spread 22.5-oz. bonus size at Meijer where it was priced at 2 for $4. Often you can find additional savings on it in the Meijer mPerks app — it's saved me over $1,900 so far this year!!!
Though there's no ICBINB coupon available at the moment, right now there is a coupon for $1 off a purchase of $28 or more in the produce section to help you save on bananas and more! There's also a $0.10 off per gallon of fuel mPerks coupon currently. I know that has nothing to do with banana bread, but I'll take any savings on gas that I can find!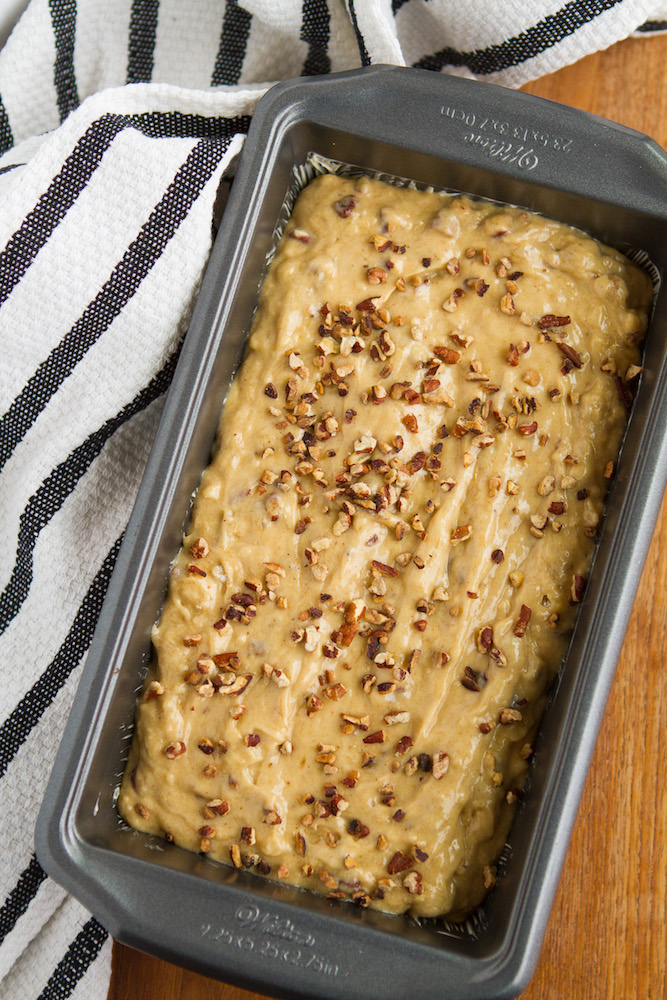 And my final secret… I add a heaping handful of chopped toasted pecans to the batter. Toasting the nuts imparts a richer flavor, making any recipe that calls for nuts infinitely better.
Of course, there are tons of other ways to customize banana bread to make it your own — add chocolate chips, stir in some peanut butter, add a glaze, etc. But I personally think that toasted nuts are the easiest shortcut to a more flavorful and delicious loaf of banana bread. Be sure to save a small amount to sprinkle over the top!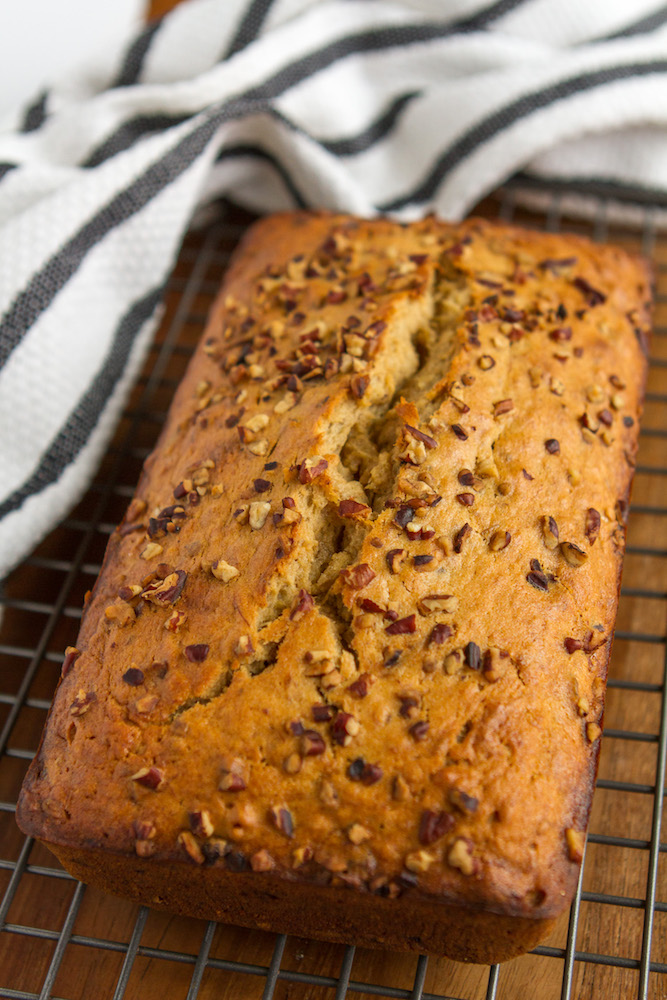 Now that's a loaf of banana bread that's worth sharing! Wrapped up in a pretty new towel, it would make a fantastic hostess gift.
Unbelievably Moist Banana Bread
Ingredients:
3 large ripe bananas, mashed (about 1-1/2 cups)
1 cup I Can't Believe It's Not Butter! Spread
3/4 cup firmly packed light brown sugar
2 large eggs
1 teaspoon vanilla extract
2 cups all-purpose flour
1 teaspoon baking soda
1 teaspoon ground cinnamon
1/4 teaspoon salt
Directions:
Preheat oven to 350°. Brush 9 x 5-inch loaf pan with additional I Can't Believe It's Not Butter! Spread and set aside.
Combine mashed banana, I Can't Believe It's Not Butter! Spread, brown sugar, eggs and vanilla in large bowl with wooden spoon. Fold in remaining ingredients until blended, taking care not to over mix. Spoon into prepared pan.
Bake 1 hour to 1 hour 10 minutes, until a toothpick inserted in center comes out clean. Cool in the pan for 20 minutes on a wire rack. Remove from the pan and cool completely before slicing.

Do you have any other tips for making a great loaf of banana bread?