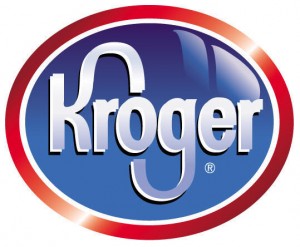 Renae is the Deal Seeking Mom Store Expert for Kroger. She blogs about balancing work, money saving strategies and motherhood at How to Have It All.
:: More Store Resources
:: Contact Kroger
Kroger Customer Service — 1-866-221-4141
Email feedback to Kroger Corporate Headquarters
Coupon Policy
Kroger accepts the following types of coupons:
Manufacturer coupons (Cents Off)
Free merchandise and buy one get one free coupons
Store coupons
Pharmacy (Advertising and Promotional) coupons
Internet coupons
Electronic coupons
The following are guidelines and limits:
Limit one manufacturer coupon per item purchased.
Limit one store coupon per item purchased.
One manufacturer coupon and one store coupon can be used on the same item.
Coupons cannot be used on free items.
Kroger does not accept expired coupons.
The store manager has the right to decline any coupon upon viewing it. They also have the right to limit the number of coupons used in one transaction.
Kroger accepts electronic coupons which are loaded to your Kroger Plus card. Electronic coupons are available through Cellfire and Shortcuts.
Kroger doubles manufacturer coupons. Some stores double up to $0.50 and others double up to $0.99. Check with your local store regarding their double coupon policy.
Kroger Store coupons and electronic coupons on your Plus Card will not double.
:: FAQs for Shopping Kroger
Q. Why are my Kroger prices higher than the prices you list?
A. Kroger's prices vary by region, even by store within the same area, but generally they are reasonably close to the listed price.
Q. Does Kroger accept internet printable coupons?
A. Yes, Kroger does accept internet printable coupons that meet the following criteria:
The coupon must scan properly at checkout.
Kroger does not accept internet printable coupons for free products.
B1G1 Internet printable coupons are accepted.
Internet printable coupons must be legible and not blurry. Coupons will be rejected if they appear altered in any way.
Kroger does not accept internet printable coupons that are over 75% of the products value. For example, if the item is $2.25 and the coupon is for $2 off, it is unlikely to be accepted. If the product is $5, a $2 coupon will be accepted.
You may find it helpful to email Kroger's corporate headquarters and request a copy of the coupon policy for your local story so that you can print it out and carry it with you.
Q. Do I need to purchase 10 items to receive the promotional pricing in a 10/$10 sale?
A. No, this is just a gimmick to make you think you need to buy more. You may purchase one item for $1, three items for $3, or any combination.
Q. How do Kroger registers apply B1G1 sales?
A. B1G1 sales at Kroger appear on your receipt as each product ringing at 50% off, so technically you can purchase just one item.
Q. Does Kroger offer price matching?
A. No, Kroger does not offer price matching.