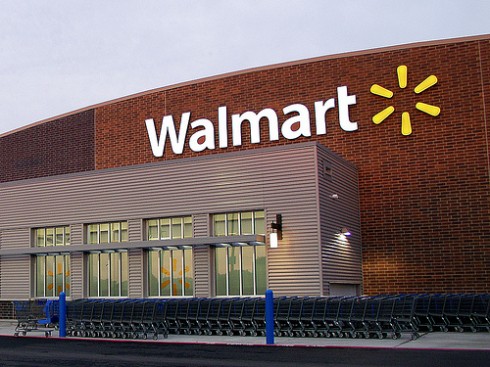 This is just a friendly reminder that if took you advantage of the holiday layaway program at Walmart this year, you'll need to pick your items up no later than December 14th. In case you don't have a calendar handy, that's this Friday!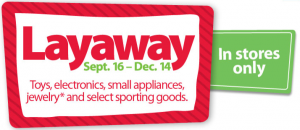 We picked our items up last week, and the process was simple and painless. I won't tell you exactly what we got on the off chance that my kiddos might read this, but I will tell you that the cashier went ahead and applied the $15 open fee directly to my balance instead of giving me a gift card, which was a nice surprise. I also received a credit to my balance because the items were currently selling at a lower price than they were when I put them on layaway back in September.
This was such a great way to start our shopping early this year and not have to worry about hiding the gifts for a lengthy period of time! And I was very pleased that they packaged the items up in plain brown boxes since we had our preschooler with us at the time of pickup, so he had no inkling of what was inside.
Now to figure out where to hide them for the next couple of weeks… What's your favorite hiding spot for gifts?
Disclosure: I am a participant in the Walmart Moms program. Walmart has provided me with compensation for the time and effort spent creating this post. However, my participation in this program is voluntary and my opinions are my own — always have been, always will be.