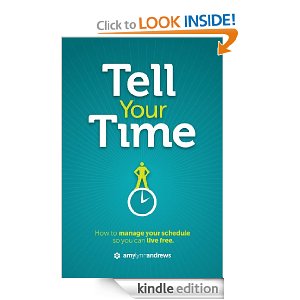 Amazon has added a new FREE e-Book for your Kindle
. Even if you don't have a Kindle, you can download a FREE app for your computer, BlackBerry, Android, iPhone or iPad.
Enjoy Tell Your Time for FREE (a $4.99 value).  Tell Your Time is a very short, practical ebook outlining a straightforward yet effective approach to time management. You'll be able to read and implement these ideas all within a few hours!