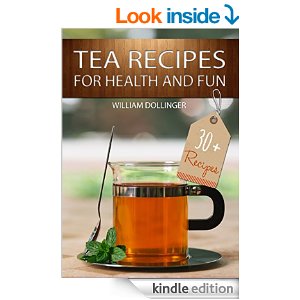 Amazon has a vast collection of e-Books for your Kindle
. Even if you don't have a Kindle, you can download a FREE app for your computer, BlackBerry, Android, iPhone or iPad.
Right now you can pick up Tea Recipes for Health and Fun (Kindle Edition) for FREE
! This eBook is FREE for a limited time only – so grab it today and be ready to brew up a new favorite recipe. PLUS you can Save 10% on Aristocrat Tea
with promo code TEA10OFF during checkout.
Tea Recipes for Health and Fun will quickly introduce you to the amazing world of tea recipes.
If you're looking for Black, Green or White Tea Recipes, Oolong Tea Recipes, Rooibos Tea Recipes or even Herbal Tea Recipes – this book has you covered!