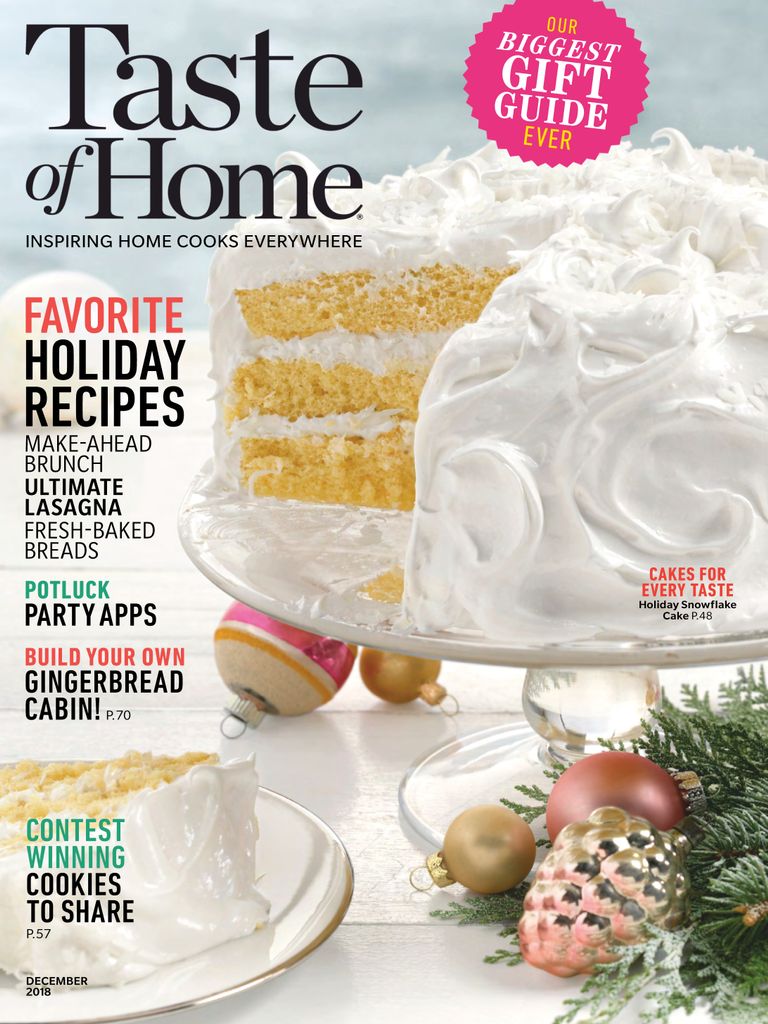 I LOVE this magazine! Get this low, LOW price on Taste of Home Magazine through December 1st…
Right now, at Discount Mags you can get it for $3.99 per year when you use coupon code DEALSEEKINGMOM at checkout. You can get this price for up to three years… and you can also purchase them as gifts. Hint, hint — this would make a fabulous gift idea for your favorite foodie!
1 year subscription for $3.99 (83% off) with code DEALSEEKINGMOM
2 year subscription for $7.98 (83% off) with code DEALSEEKINGMOM
3 year subscription for $11.97 (83% off) with code DEALSEEKINGMOM
About Taste of Home Magazine
Taste of Home America s No. 1 cooking magazine takes a commonsense approach to family-pleasing meals with family-tested favorites, hints on cooking for one or two, as well as meals on a budget for big families and more.
Your subscription will include a Digital Access Subscription!
iPad-enhanced color photos.
Easy access to Recipes & Contests.
Instant sharing with friends & family.
Quick links to extra recipes and tips.
If this isn't the magazine for you, be sure to check out DiscountMags other offers. Use coupon code: DEALSEEKINGMOM to get 20% off of all other titles at DiscountMags!