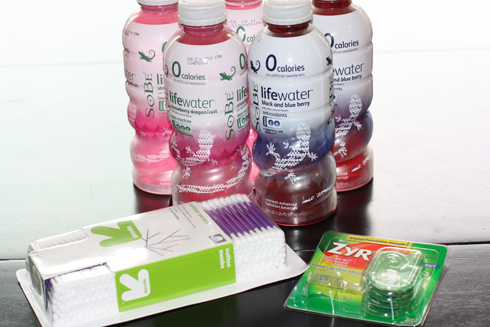 I promised last week that I'd start sharing more of my shopping trips to demonstrate more practical approach to couponing than what you'll see on Extreme Couponing, and here's my attempt to do so.
As I mentioned back in January, our family is committed to cooking more from scratch and purchasing organic when it makes sense, so that has limited the number of coupons that I use for groceries. Instead I track the sales and prices on produce to get the most bang for my buck, and most of my coupon usage is for cleaning products and health and beauty items.
I had planned to pick up several other items at Target, like the Purex Complete Crystals and the Rayovac Batteries, but my favorite store seems to have grown in popularity and has been continually shopped out of everything lately. I was lucky to get the one Zyrtec that I did — it had fallen behind the 24-count packages…
(1) Up & Up Cotton Swabs (300 ct.), $1.39
My total spent for this trip was $3.18, a savings of $8.50.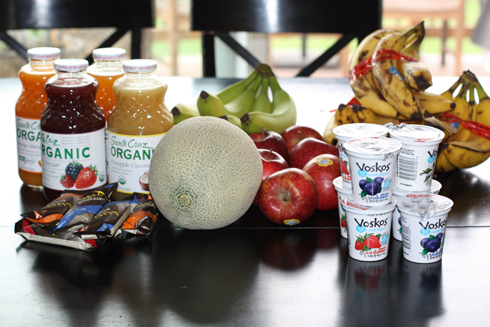 I stopped by Kroger on Saturday and found the great Santa Cruz Organic Juice deal. I've not been back in to see if they're still on sale, but I'm really hoping they are because I love the Orange Mango!
Bananas — I cannot believe how much the price of bananas has skyrocketed! I picked up some of the discounted ripe bananas to freeze for smoothies to defray the costs a little.
Organic Apples — on sale for $0.99/lb.
(7) Voskos Yogurt, $1.69 — used (7) $0.75/1 Voskos Yogurt blinkies that I've been holding onto, $0.19 ea.
My total spent for this trip was $15.12, a savings of $39.84.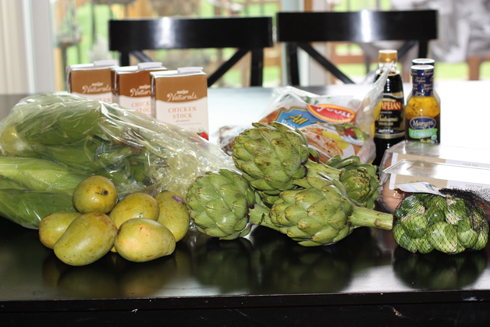 Finally, I ran to Meijer yesterday to stock up on some eggs and frozen chicken breasts (hubby is doing P90X right now), and took advantage of some produce sales while I was there. I was hoping to pick up the 4/$5 Blackberries, but sadly our store was out of them.
(2) Tyson Bagged Frozen Chicken Breasts — on sale for $4.99 ea.
(3) Meijer Naturals Chicken Stock — on sale 3 for $5
(10) Ears Sweet Corn
(6) Ataulfo Mangoes
(5) Artichokes
(1) Brussels Sprouts
(1) Balsamic Vinegar
My total spent for this trip was $39.72, a savings of $29.56, and I received a $1 Catalina for a future purchase.
I also stocked up on produce during the 10/$10 get one FREE sale at Meijer last week. However, it's been awhile since I've stocked up on meats, so we'll likely be making a trip to Sam's Club sometime this week to do so.