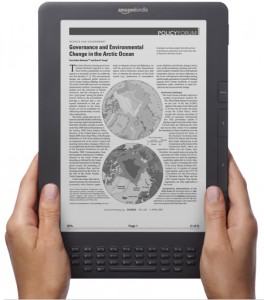 UPDATE:  This offer's been extended through 1/23/12!
Don't forget to grab your FREE $10 eTextbook Credit from Amazon!  You can use the credit on more than just traditional textbooks.
I used it toward my purchase of The Adobe Photoshop CS5 Book for Digital Photographers, so look around to see what is eligible!  The book's page will mention the Kindle eTextbook Promotion under the formats if it qualifies.  Redeem your credit before 1/9/12 1/23/12.