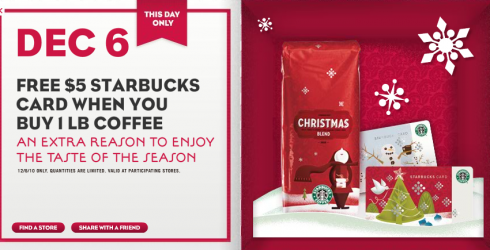 Today, 12/6, when you buy 1 lb. of coffee at Starbucks, you'll get a FREE $5 Starbucks Card.  Keep the coffee to enjoy and put the gift card in a special someone's stocking or give them both as gifts!
If you haven't already signed up to receive text messages each day, you can text 12DAYS to 29943 to join. You'll receive a special offer by text each day.
Don't worry if you don't have access to text messages though because I'll be sharing them here as well!