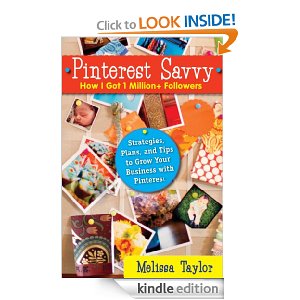 Amazon has added a new FREE e-Book for your Kindle
. Even if you don't have a Kindle, you can download a FREE app for your computer, BlackBerry, Android, iPhone or iPad.
Enjoy Pinterest Savvy for FREE (a $4.97 value).  Pinterest Savvy will help you set-up and optimize your Pinterest profile for branding, sales, and marketing. It's practical, easy-to-read, and applicable for anyone who is ready to get started or get better on Pinterest. Free chapter guides are available on Pinterest-Savvy.net. This one's only available for FREE through 4/4.