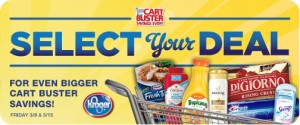 There is a new digital coupon promotion at Kroger that goes along with the Cart Buster Event! For the next week you can load a high value digital coupon to your shoppers card with Select Your Deal. You will be shown three random digital coupons and you can choose one to load to your shoppers card. The coupons are all high value coupons and they vary by person.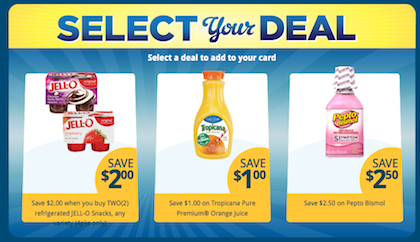 To redeem the digital coupons, just swipe your shoppers card the next time you shop. The discount will apply automatically when you buy the select item. The Select Your Deal promotion runs through 3/15/13. You can load a new offer to your card each day.
Make sure to checkout all of the Kroger deals before you shop!
Renae is the Deal Seeking Mom Store Expert for Kroger. She blogs about balancing work, money saving strategies and motherhood at How to Have It All.