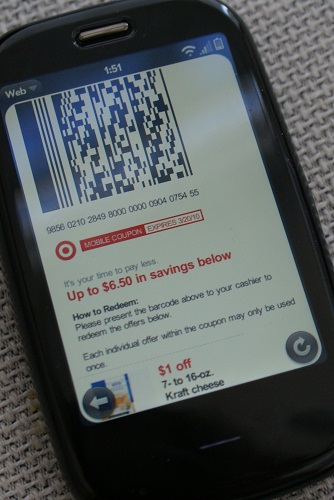 Have you signed up to receive mobile coupons from Target? You'll receive weekly text messages with your coupon barcode so that you can simply scan it right on your phone at checkout.
This week's coupons are listed below. They're all limited to 1 use and expire on 3/20/10:
$1/1 Kraft Chunk or Shredded Cheese (7-16 oz.)
$1/1 Planters Food Product (5 oz.+)
$0.75/1 M&M's Brand Premiums Chocolate Candy (6 oz.+)
$3/1 The Fragrance Collection by Glade Air Care Product
$0.75/1 Crest Toothpaste or Oral-B Manual Toothbrush
Check out all the other great savings at Target this week as well!