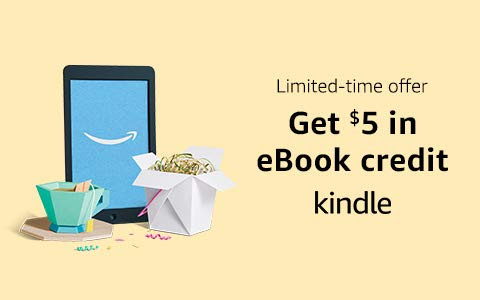 If you're an Amazon Prime member, right now you can score $5 in Amazon credit toward any eBook when you spend $20 on eBooks! Not a Prime Member? No problem — start a FREE 30-Day Prime Trial and you're in!

Steps to get you started:
Spend $20 on eBooks by July 14, 2019
Get $5 back in eBook credit!
Easy-peasy, right?!
Your credit will be automatically applied to your account within 4 days after spending $20 on Kindle eBooks. Amazon will notify you via email once your credit has been applied to your account. Your eBook credit expires 30 days after it is applied to your account.