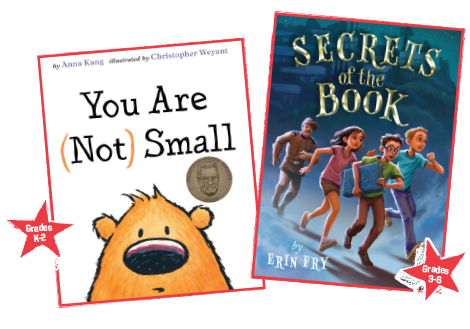 Amazon has teamed up with the Pizza Hut BOOK IT! Program this October to offer two FREE children's ebooks for your Kindle or Kindle app! Click on the Claim Free Books link to receive the following two books totally free:
You Are (Not) Small, by Anna Kang and Christopher Weyant (grades K-2)
Secrets of the Book, by Erin Fry (grades 3-6)

Amazon has a vast collection of e-Books for your Kindle
. Even if you don't have a Kindle, you can download a FREE app for your computer, BlackBerry, Android, iPhone or iPad.
Offer good through 10/31/15.