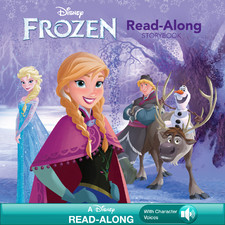 Freebie Friday is provided by Wendi, who blogs at TheFreebieBlogger, where she finds you 100% free items each and every day.
Hotel Tonight is a last-minute hotel deal apps for iPhone, Android and iPad. New users can enter the code FREECREDIT1 to receive a FREE $25 credit good on a hotel stay within one year.
Monday through Thursday until 2/27/14 you can use the coupon here to get a FREE ticket when you purchase a ticket to select Oscar nominated films. These include: The Wolf of Wall Street, Captain Phillips, 12 Years a Slave, Osage County and more. Click here for more information.
Request a FREE sample of SwimSpray by emailing [email protected] SwimSpray is used to remove chlorine from hair and skin. In exchange for the sample, SwimSpray would like you send your impression of the product after using it a few times.
Sign up to be an InStyle Trendsetter. As a member you'll have regular opportunities to share your thoughts, opinions and preferences on a variety of style topics from fashion to beauty to home décor. You'll also have insider opportunities to try out brand-new products, and give feedback about InStyle itself.
Sign up to receive a FREE sample of Komodo Teriyaki Sauce. Made in the Japanese tradition with fresh, premium ingredients, Komodo Teriyaki Sauce strikes the perfect balance between salty, sweet and savory, for dishes that pop with rich Japanese flavor.
Upload a photo and in 175 characters or less describe how your pantry inspires your heart healthy lifestyle. You could win one of over 1,000 prizes like FREE Campbell's Soup for a year, a $25 gift card or the grand prize of a pantry makeover (a $5000 value). Ends 2/28/14.
Interested in trying out the Noevir Anti-Aging Skin Care line for free? Simply complete this form for a FREE skin care consultation, a FREE beauty sample and a Noevir catalog.
K9PearlyWhites.com is offering a FREE Dental Hygiene Kit for dogs. Offer available while supplies last. Those living in NJ, PA, DC, and NY will be given samples before the rest of the US.
See the previous freebie roundups for more free sample offers that are still available!
As always, make sure you're protecting your personal information when you're signing up for freebies.
–––––––––––––––––––––––––––––––––––––––––––––––––––––
Every Friday I'll start a new post with a Mr. Linky for you all to share your fabulous freebie finds with Deal Seeking Mom readers! If you have a freebie you'd like to list, just leave your link below.
To keep it neat, I suggest that you list your blog name and then the freebie you've found in parentheses, ex. Deal Seeking Mom (Free Toilet Paper Sample). The only requirement is that you link directly to your post on the freebie. Links directly to your homepage will be deleted.