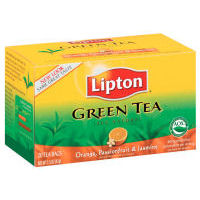 Get a FREE Lipton Green Tea sample pack containing 4 tea bags of the flavor you select. Choose from:
Lipton Mixed Berry Green Tea
Lipton Orange, Passionfruit & Jasmine Green Tea
Lipton 100% Natural Decaffeinated Honey Lemon Green Tea
Lipton Green Tea with Citrus
Just wait for the banner to load completely, and then you can click on it to get your FREE sample!
Unfortunately, if you requested this sample when it was available on the Lipton site back in November, you will not be able to request another sample.
Thanks, Mom's Fun Money!