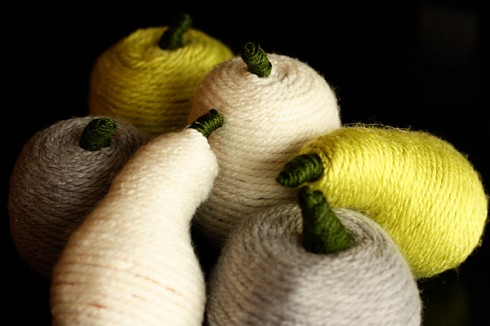 I just love Pinterest — it's such a fantastic source of inspiration! After seeing dozens of takes on yarn-wrapped pumpkins, I decided to make an attempt at them myself.
By the way, I'm @Unsophisticook if you want to follow me! I'll follow you back ASAP.
Back to the pumpkins… I'm so happy with the way they turned out! The texture looks so pretty, and the colors look really nice together. Here's what they looked like before: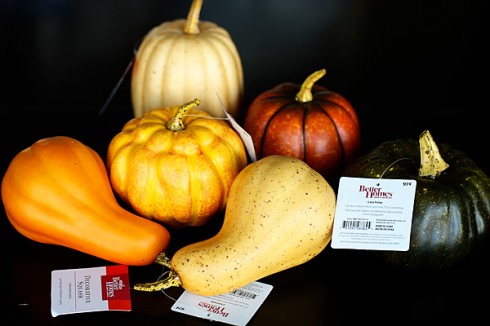 You can pick up these inexpensive pumpkins and gourds at Walmart for just $0.97 each! I found them up mixed in with the Halloween decor, and they have a variety of shapes, so I grabbed some of each.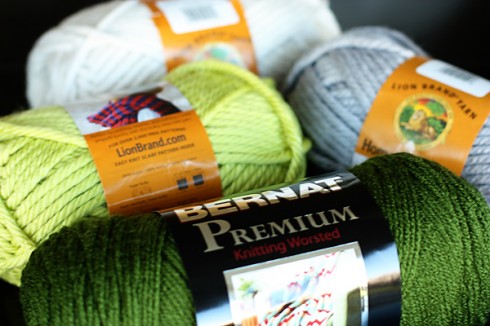 And of course you'll need some yarn. I chose a fatter gauge yarn for the body and a smaller gauge for the stems. One skein goes a long way — I could have made many more than just six.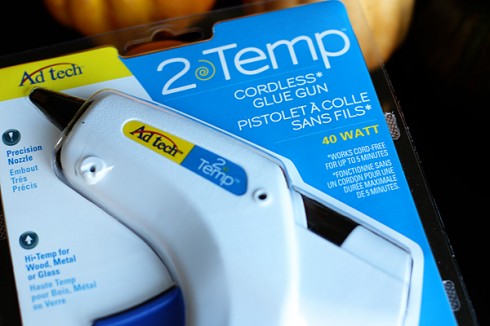 Finally you'll need a glue gun and glue sticks. Be sure to look for a dual-temp hot glue gun if you don't already own one. The low setting is perfect for this task, and you'll save yourself a few blistered fingers (yes, I'm speaking from experience).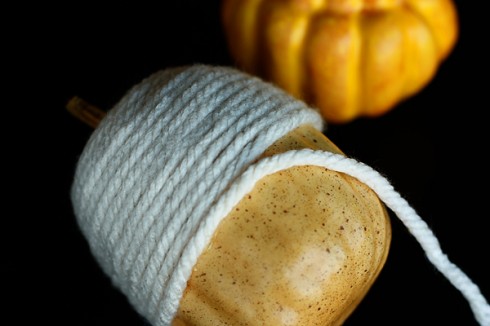 Once you have all of your supplies, simply wrap the pumpkins with your choice of yarn, glueing as necessary. I found it easiest to start at the neck and work my way to the bottom. After I finished with the bodies, I went back and wrapped all of the stems with the smaller green colored yarn.
As I mentioned, I have plenty of yarn left over, so I'm planning to go back and buy a few more pumpkins and gourds. I think on my next attempt I'll add even more texture by varying the wrapping method. I've seen others wrap a little less precisely than I did, twist more than one strand of yarn, make rosettes — there are so many possibilities.
Disclosure: I am a participant in the Walmart Moms program. Walmart has provided me with compensation for the time and effort spent creating this post. However, my participation in this program is voluntary and my opinions are my own — always have been, always will be.