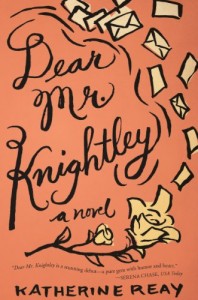 Amazon has a vast collection of e-Books for your Kindle
. Even if you don't have a Kindle, you can download a FREE app for your computer, BlackBerry, Android, iPhone or iPad.
Today you can pick up Dear Mr. Knightley: A Novel (Kindle Edition) for $1.99!

"Katherine Reay's Dear Mr. Knightley kept me up until 2:00 a.m.; I simply couldn't put it down." —Eloisa James, New York Times best-selling author of Once Upon a Tower
Thanks, Money Saving Mom!