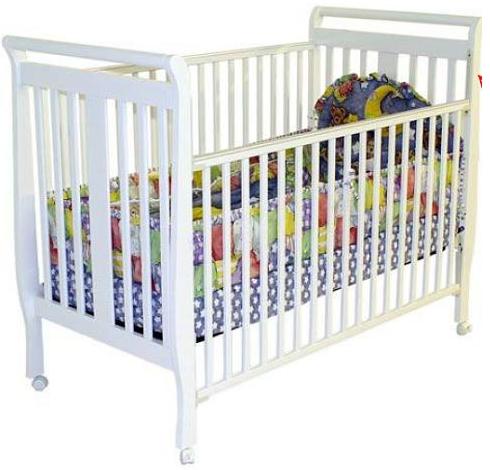 Full-Size and Portable Drop-Side Cribs
Dream on Me, Inc. of Piscataway, N.J. announced a voluntary recall of full-size and portable drop-side cribs due to entrapment, suffocation, laceration, and fall hazards. Go here for a detailed description of the recalled cribs, and their hazards. The affected cribs were sold at Toys R Us, Walmart and Target stores nationwide and online at Amazon.com. The full-size cribs were sold from January 2006 to December 2009 for about $200. The portable cribs were sold from September 2007 to December 2009 for about $150.
Consumers should immediately stop using these cribs and contact the company for a free kit that will immobilize the drop side of the full-size cribs (kits will be available beginning June 30, 2011) or a free replacement portable crib with fixed sides (replacement cribs will be available in mid-July 2011). For additional information, contact the firm toll-free at (877) 201-4317 between 9 a.m. and 4:30 p.m. ET Monday through Friday, or visit the firm's website.
Consumers should stop using recalled products immediately unless otherwise instructed. It is illegal to resell or attempt to resell a recalled consumer product.