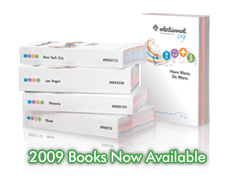 Here's a great tip on how you can score the Entertainment Book for cheap or even FREE by following the steps below!
If you're not familiar with the entertainment book, it's chock full of great local coupons for dining out, entertainment and sports, travel and hotels, retail and more! I purchased my local Columbus Area book at a less fabulous price through my son's school, but I will more than get my money's worth out of it.
Just one example – if you're a Meijer shopper, there are (4) earn $5 off your next Meijer Brand grocery purchase coupons when you spend $50 on a grocery transaction. There are also (8) $15 off your shopping trip coupons with any new or transferred prescription. Of course the deals vary by location, so you'll want to check out your local deals before you commit to purchasing.
Here's how to get your cheap or FREE Entertainment Book!
Register with Cashbaq. Cashbaq is a site that allows you to earn rebates on purchases that you make through their site.  Right now you get a $5 credit instantly just for registering!
Click through the Cashbaq site to purchase your Entertainment Book. The current promotion on the Entertainment Book is 35% off and free shipping.  You'll receive an additional $10 off for purchasing through the Cashbaq site.
Select the Automatic Renewal option for an additional $5 off. I have used this option before, and you'll receive a postcard in the mail so you can cancel if you don't want it.  It states that you may be charged the $5 back, but I was not and others have had the same experience.  Even if you decide against this option, the $5 for registering with Cashbaq makes up for it!
So there you go!
The original price varies on the book by location from $25 to $30, so depending on whether you use the Automatic Renewal option and if you're already registered with Cashbaq, your final price will range from better than FREE to $9.50 (which is easily earned back with just a couple of coupon uses.
Thanks to Cheryl at SwapSavers for passing along this incredible offer!