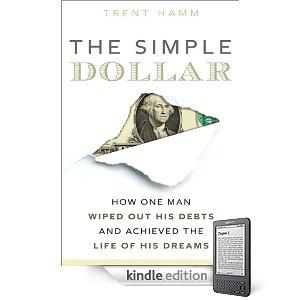 Download The Simple Dollar: How One Man Wiped Out His Debts and Achieved the Life of His Dreams
for FREE for right now on Amazon. Trent Hamm is the respected personal finance blogger behind The Simple Dollar, and this is a great opportunity to get his book for free.
The price on Kindle freebies can go up at any time, so be sure to verify that it's still free before you click on the purchase button.
As I've mentioned before, owning a Kindle is not the only way you can enjoy these great FREE books. In addition to the actual Kindle device, you can download software
for PCs, Macs, iPads, iPhones, iPods, Android and BlackBerry devices!