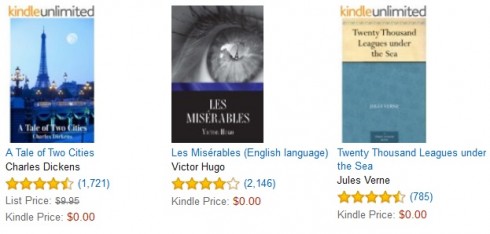 Amazon has a vast collection of e-Books for your Kindle
. Even if you don't have a Kindle, you can download a FREE app for your computer, BlackBerry, Android, iPhone or iPad.
Today you can pick up some great FREE and Cheap Reads for your Kindle
, including A Tale of Two Cities by Charles Dickens, The Works of Edgar Allen Poe, and much more!