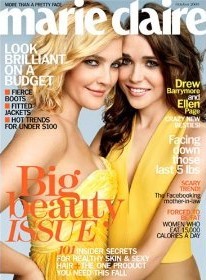 Amazon.com continues to offer new magazine subscriptions at amazingly low prices every month! While there are a lot of magazines that you can get free without ever paying for a subscription, these prices can't be beat for the magazines you love and don't want to wait for until you happen across a freebie.
Remember, if you already have a subscription to any of these, you can still take advantage of the deals to extend your subscription. Just make sure you use the same name and address. If you happen to receive duplicates anyway, just call customer service and ask them to combine the subscriptions.
Receive a $5 gift certificate to Amazon.com with the purchase of any of these magazines:
Thanks to Briana at Bargain Briana!