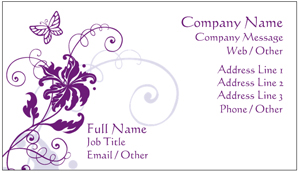 Get 250 business cards from Vistaprint FREE! Even if you don't have a business or don't need cards, the possibilities are endless — place cards, emergency contact cards, mommy cards, cards to write a note of encouragement, and on.
Here's how to order your FREE cards:
Create your custom cards — use the designer and your creativity to create the perfect design!
Checkout making sure to opt out of any offers you're not interested in.
You'll only pay about $5 for shipping and handling when you select the "Slow" shipping. (In my experience it always comes much faster than stated.)
What kind of cards did you make?