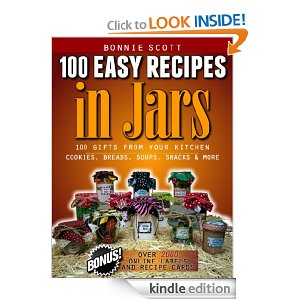 Amazon has added a new FREE e-Book for your Kindle
. Even if you don't have a Kindle, you can download a FREE app for your computer, BlackBerry, Android, iPhone or iPad.
Enjoy 100 Easy Recipes in Jars for FREE (a $3.99 value).  This book includes recipes for cookies, beverages, bars, muffins, breads, soups, snacks and more!