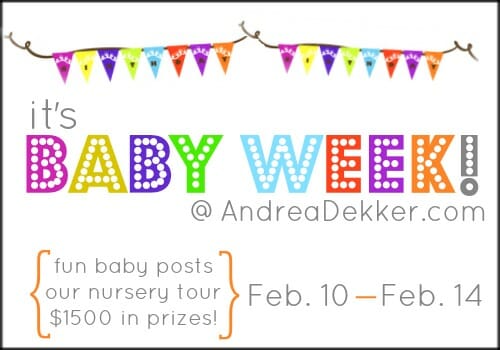 Looking for some great baby, toddler, and new mama giveaways?
AndreaDekker.com is hosting a huge Baby Week Event on her blog this week only! She's giving away over $1500 of fabulous prizes from companies like Angelcare, Boba, MAM, Glamourmom, LaundryTree, Amazon.com, and more!
Head on over to her blog to check out the giveaways and other fun baby week posts!