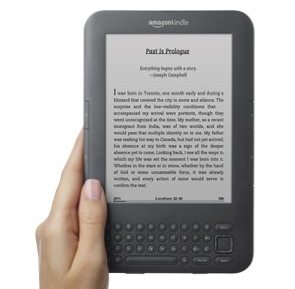 Amazon.com has just released the 3G Sponsored Kindle for just $139, a $50 discount off the regular price. You can also get the Wi-Fi Sponsored Kindle
for just $114 if you don't need 3G access!
The sponsored Kindle gives you all the benefits of the regular Kindle plus special offers and coupons when you're not reading. They're priced lower because of these ads, but you'll also receive special offers that aren't available elsewhere, like $10 off video games or $25 off an $50 purchase in the Baby store.
Terry & Mandi are the Deal Seeking Mom Amazon experts. A busy mother-daughter team who love to save money without sacrificing a lot of time, they share their love for all things Amazon.com at Jungle Deals & Steals.